Is There Hope For Wayward Youth?
Thank you! Compassionate gifts of people like you bring the Good News and touch souls.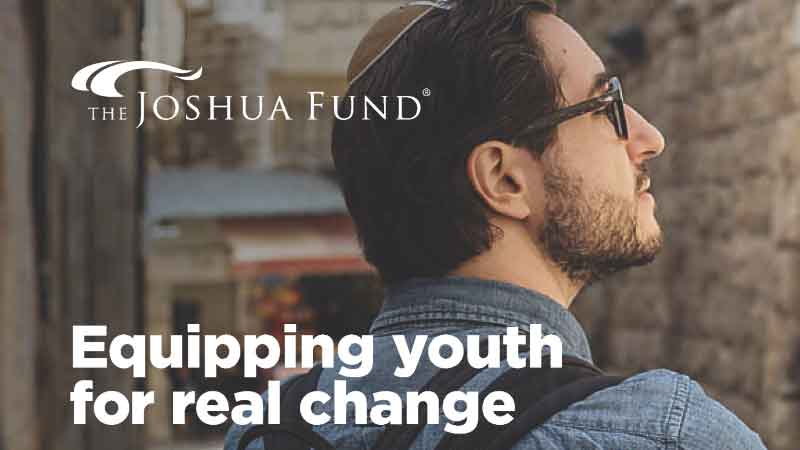 Gal* has volunteered for years as a youth pastor; he has always had a heart for wayward youth. He served as an officer in the IDF, police, and a senior position in Israel's jails. There seeing 70% of the inmates had already been to prison before, he was troubled.

He realized, prison and recovery programs are not enough. To fix the broken rehabilitation cycle, we should sow values earlier in youth years.

Shortly after this realization, Gal resigned and started working with delinquent youth in Galilee. After several years, he created an agriculture business but continues to invest his energy running a leadership program welcoming youth of any background. Strong relationships remain after youth are grown.

The program, based on Biblical principles, equips the youth to walk uprightly with God. Some were on the brink of suicide but came to an understanding of God's love for them, turned from their sins, and walk with Him.

Amidst the growing demands due to COVID-19, social workers have turned to the congregation, requesting food packs for needy families. They were able to help many, but with limitations.

In God's timing, The Joshua Fund came to serve even more needy families. Much of the workforce for the distribution comes out of this youth group. As the needy families meet Gal and his team, bringing them free food in their time of need, questions arise: Who are you? Why are you helping me? Where does this help come from? Gal and others answer, giving credit to the Lord, leaving recipients to wrestle with realities.

Your investment in showing the love of God, through The Joshua Fund, is making the difference. This rare opportunity is an example of uniquely placed believers who are helping during COVID-19.

Will you give a gift of $50 to invest in life-giving food distribution, investment in youth, and other ministry opportunities? This ministry could help keep these youth operating in the hope of a new life in Christ instead of heading to prison.

Gal is focused and realistic regarding the great commission and how to live it out effectively in the real world. Please pray we can support more people like him, giving of themselves for this beautiful cause today.
DONATE

* Names have been changed to protect identities. Some photos are for illustrative purposes only to represent regions served.