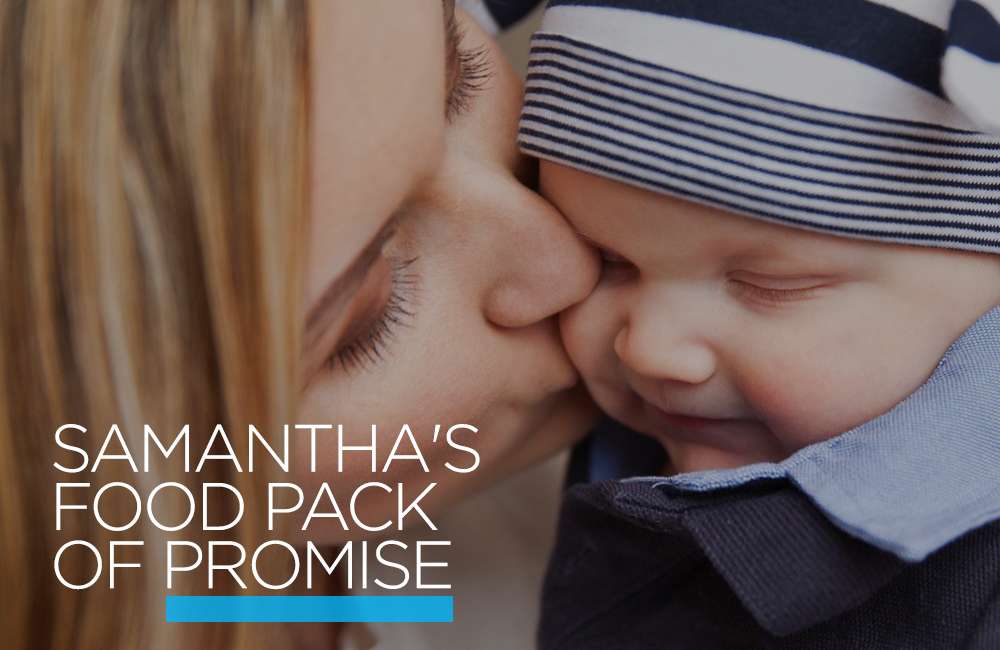 Samantha's Food Pack of Promise
Samantha is an abandoned single mother, with two boys and now a baby. When The Joshua Fund's (TJF) Israeli Team met her, it seemed the joy of having birthed a young child was so distant. There was more silence than talking and a feeling of sadness filled the air. We arrived as a group of four to distribute food packs with enough food to supplement someone with modest means. On this distribution team were two men and two women, all believers.
While there, our team sensed it would be beneficial for the men to leave and have both ladies remain with Samantha to talk in a more private setting. It must have been the Lord's leading, because once the men left, Samantha shared with the ladies that she used to walk with the Lord in her youth, but had since strayed from God. These two TJF volunteers reached out, empowered by God's power and love for this mother. Samantha shared that her first husband (the father of the older boys) went to jail for beating her. Now, nearly a decade later, she became pregnant with another man who then abandoned her. The 8-month-old baby's father had changed his phone number and left.
These moments of vulnerability are where we have seen great ministry occur. Samantha confessed her sins to God and joined the two TJF volunteers in prayer, repenting and rededicating her life to the Lord. Samantha left seeking Christ's help and a new life in Him.
These occurrences are when TJF has the first-hand opportunity to "see Jesus in action." In the same way, every time a food pack is distributed by believers, recipients are able to witness the love of Christ in action. Sometimes, months later, we will receive thank you letters like the following, where humanitarian aid recipients share: "We can feed our children with your help." This is all made possible by God through the dedicated gifts of our financial partners, who allow us to conduct this work month-in and month-out.

Add convenience to your life and support The Joshua Fund monthly with a reoccurring donation.