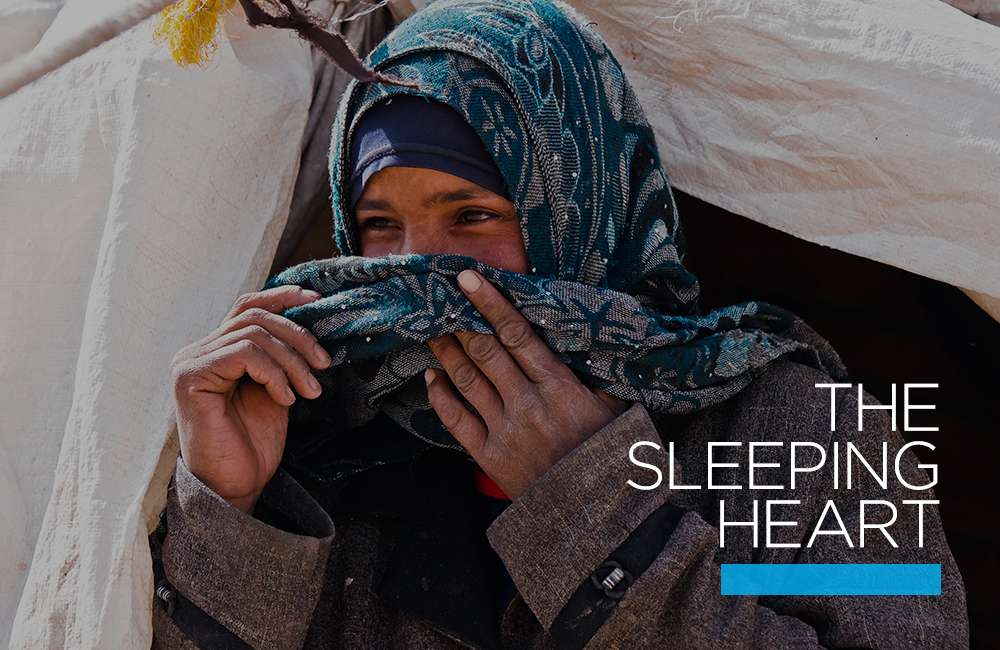 The Sleeping Heart of a Bedouin Woman
The Bedouins are a grouping of nomadic Arab people who historically inhabit desert regions. It's not well known that the Bedouins also call Israel home.
If you'd like to learn how to survive in the Israeli desert, a great place to start would be amongst the Bedouin tribes in the south of Israel. Sadly, the nomadic culture is often connected to crime. Many Bedouin men are highly abusive towards women. They frequently practice polygamy, having children with multiple wives, and in many cases they only provide for the children of their "favorite" wife. Meanwhile, these women are bound to their "homes," which are simple makeshift shacks. There they live in the desert, typically with no utilities, little money and little contact with the outside world.
In a village in the south of Israel, most Bedouin children do not attend school. They are too often left hungry with little hope for the future. However, in this particular community, a Messianic Jewish pastor teams up with Mary* and other Arab believers to serve the Bedouin's "poorest of the poor."
By special permission of the Sheik, or tribe chief, this tribe's women are allowed to leave their home for a weekly meeting with the Messianic congregation's members. This is, in itself, evidence of God's hand as Bedouin tribes are exclusively Muslim. It is in this congregation where Mary and other women teach the Bedouin women how to read and write. There they learn other life skills, including how to express their feelings. This is not traditionally allowed among Bedouins.
Most of the moms who receive food packs donated from The Joshua Fund are married to men who have taken on more wives, and have left them to take care of their children. These women are essentially single mothers, forbidden to work as they live in the middle of the desert. Visiting with the local believers is one of the highlights of their week.
One of them recently admitted, "This is the one time a week in which I laugh." While laughter is important, The Joshua Fund knows that the deep and lasting relationships these Bedouin women are building with Christians who show them Christ's love will help to empower them and slowly transform their hearts. Additionally, the training will provide them valuable literacy skills that will serve them and their children for years to come!
Donate Monthly View Impact Report
Add convenience to your life and support The Joshua Fund monthly with a reoccurring donation.
*Names have been changed to protect identities.