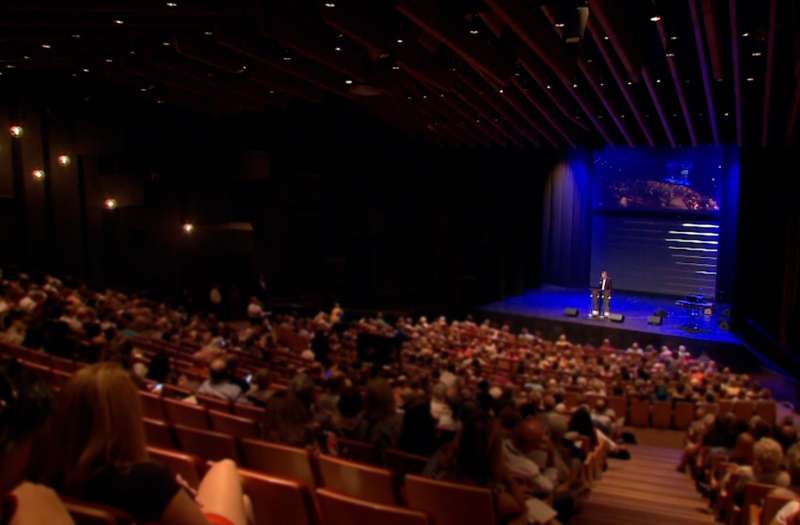 Building a Global Movement of Christians To Bless Israel
Epicenter Conferences are one of the most exciting and effective ways to spread the message of The Joshua Fund and educate Christians about God's love and plan for Israel and her neighbors. Some Epicenter Conferences are sponsored and organized directly by The Joshua Fund. Others are funded and organized by churches and/or other ministries and organizations to help further the message and mission of The Joshua Fund. Learn More
---
2018 Epicenter Prayer Summit
Jerusalem Theatre / Jerusalem, Israel
Join Joel C. Rosenberg and The Joshua Fund for messages from the Epicenter Prayer Summit that has just concluded in Jerusalem, July 2018. The Summit included an evening and a full day of teaching, prayer, praise and worship. The focus for prayer was guided by speakers Joel C. Rosenberg, Anne Graham Lotz and Dr. Ronnie Floyd. Further insight was provided by local Jewish, Israeli Arab and Palestinian Arab pastors and ministry leaders who are on the frontlines of the faith. Step into the story as we learn of the many ways the Lord is moving in the Epicenter.

Watch Videos
---
2017 Epicenter Conference
Calvary Chapel Costa Mesa / Santa Ana, CA
Hear from Joel C. Rosenberg and guests as they shared the story of how the Gospel is advancing and is uniquely being shared in Israel and in the neighboring nations. You will hear from Jewish, Arab and Palestinian pastors and ministry leaders as they bring updates on what the Lord is doing in the region. Joel will also share several stories from our partners in the neighboring nations, on how Jesus is revealing Himself to men and women, boys and girls in the midst of some of the most horrible circumstances. Watch the videos and hear from vital ministries on the frontlines, who are bringing the love of Jesus Christ to the people in the Epicenter.
---
2013 Epicenter Conference
Jerusalem, Israel
The 2013 Epicenter Conference held in Jerusalem, Israel July 5, 2013, featured teaching from Joel C. Rosenberg, Pastor Joe Focht, Erez Soref, Shmuel Aweida and Hanna Shahin focusing on "The Power of the Word" to change a leader, a nation and the world.
---
Mobile App - Get Yours!
Download it now at the App Store, Google Play or Windows Phone and join us in building a global movement to bless Israel and her neighbors.
On-demand videos and audio of past Epicenter Conferences
Conference news and updates
Facebook, Twitter and email integration for sharing with others
Radio Specials and other audio resources by various speakers
Read the Bible in Hebrew and English
---
Past Conferences
Jerusalem, Israel – April 2008
San Diego, California – April 2009
Manila, Philippines – January 2010
Philadelphia, Pennsylvania – June 2010
Jerusalem, Israel – May 2011
Albuquerque, New Mexico – September 2012
Jerusalem, Israel – July 2013
Santa Ana, California – October 2017
Jerusalem, Israel – July 2018