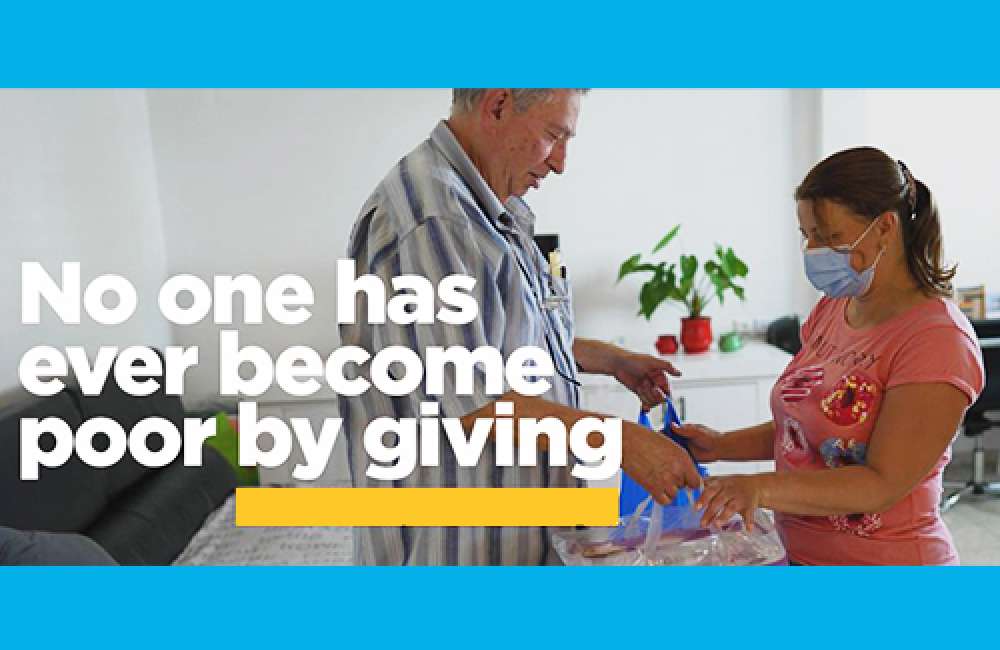 Holocaust Survivors Face Another Threat in Israel
Eliana's mother survived the Holocaust, but she and her neighbors now faced a new threat - Hunger.
When her mom fell ill, Eliana* moved in to take care of her. Living in a government-subsidized housing complex for Holocaust survivors, Eliana witnessed her new, elderly community struggle with hunger amid a deadly pandemic.
A local congregation supported by The Joshua Fund became a lifeline for these Holocaust survivors, reaching out and providing the food they so desperately needed.
The congregation's kindness and compassion touched Eliana. Through their selfless giving, she discovered Christ's love and has never been the same.
Eliana now has a new purpose: to be the hands and feet of Jesus to those around her. Even after her mother's passing, Eliana continues to live in the same place to look after her neighbors and serve as a faithful volunteer with the food distribution at the complex.
Because of you, Eliana and other volunteers can continue to provide critical resources directly to the least of these in their communities.
Eliana's church's vision is to reach out to their community in the Lord's love. Through the food distribution ministry made possible by The Joshua Fund and its supporters, they are doing just that. "The congregation got involved to intervene for the betterment of our town," her pastor says.
"This is just the beginning."
Thank you for your generosity that has made it possible for these survivors and others living in poverty to put food on their tables during a time when their next meal isn't guaranteed.
Eliana lives in one of several housing complexes in Israel designated for Holocaust survivors, and the number of people battling hunger grows as COVID-19 continues to impact an already volatile region.
Please consider giving a one-time gift of $50 to provide food, hope, and more to those fighting hunger in their homeland. With The Joshua Fund and its ministry partners, you can make a tangible difference in Israel.