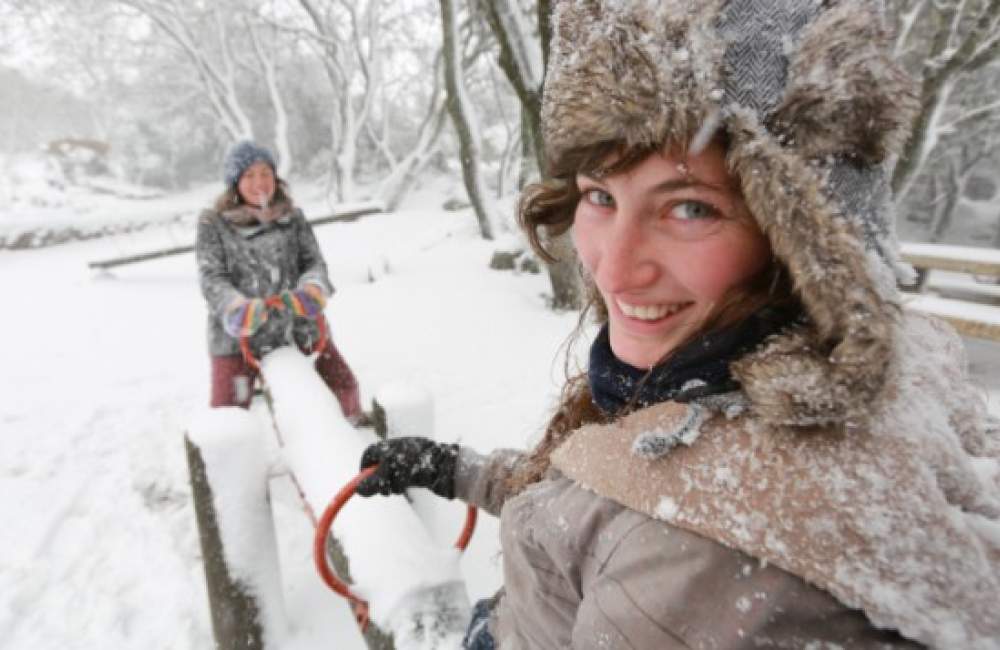 Snow & Driving Rains Hit Israel
Jews and Christians often pray for the Lord to give Israel more rain. In recent years, there hasn't nearly been enough precipitation and the Sea of Galilee's water levels have been dropping. But this week, Israel is getting more snow and driving rain than it has in two decades. It's come so fast and furious that the Land isn't able to quickly absorb it all. As a result, malls are being flooded. Roads are being shut down. Schools and government offices are being closed. The IDF and Navy have even been deployed repeatedly in the last few days to rescue Israelis in danger. Don't get me wrong: Israel needs the water — but wow! I've been in touch with our Joshua Fund team. For the moment, they're not reporting the need for any emergency food or humanitarian relief assistance. But I'll keep you posted.
In the meantime, please pray for everyone to be safe. Pray for the first responders. And let's thank the Lord for His gracious provision of rain.
Here's some of the interesting coverage:
"A fierce winter storm that has been raging since Friday is pounding the country harder than ever on Wednesday, causing major power outages and widespread flooding," reports the Times of Israel. "Schools are closed in the Golan Heights and parts of the West Bank, and Jerusalem is starting to turn white. The Times of Israel is liveblogging The Big Storm of 2013 — the wettest start to an Israeli winter in 20 years (at least!)."
Yesterday, the Jerusalem Post ran this headline:
"Tel Aviv underwater: Rain brings city to halt." — "Tel Aviv braced for further floods Tuesday afternoon, even as the city began to recover from a morning in which its main traffic artery and rail services ground to a halt due to fierce storms that hit much of Israel," noted the Post. "The rains were so powerful on Tuesday morning that flooding caused the closure of Tel Aviv's main artery – the Ayalon Highway, or Highway 20 – as well as the city's train stations. By mid-afternoon, however, both northbound and southbound lanes of the Ayalon reopened to traffic. The section of the central Namir Road, which had also been closed due to flooding, reopened at around 2 p.m., police said."
"The heavy rain since Thursday has added 17 centimeters to the Kinneret's water level, and at 211.72 meters below sea level, it is now 2.92 meters below its full level," reports the Israeli business news site, Globes. "The Water Authority estimates that the rainfall will add another 30 centimeters to the Kinneret's water level in the next three days. 'We had hoped for large amounts of rain, but we were surprised by how long and how strong the storm system has been — seven days of rain,' said Water Authority surface water director Dr. Amir Givati. 'This is an amazing rate, and we can't remember anything like it for a decade. There's a chance that the Kinneret will fill up. It might happen if February is like January, but it's tough to call.'"
Photo credit: Flash90