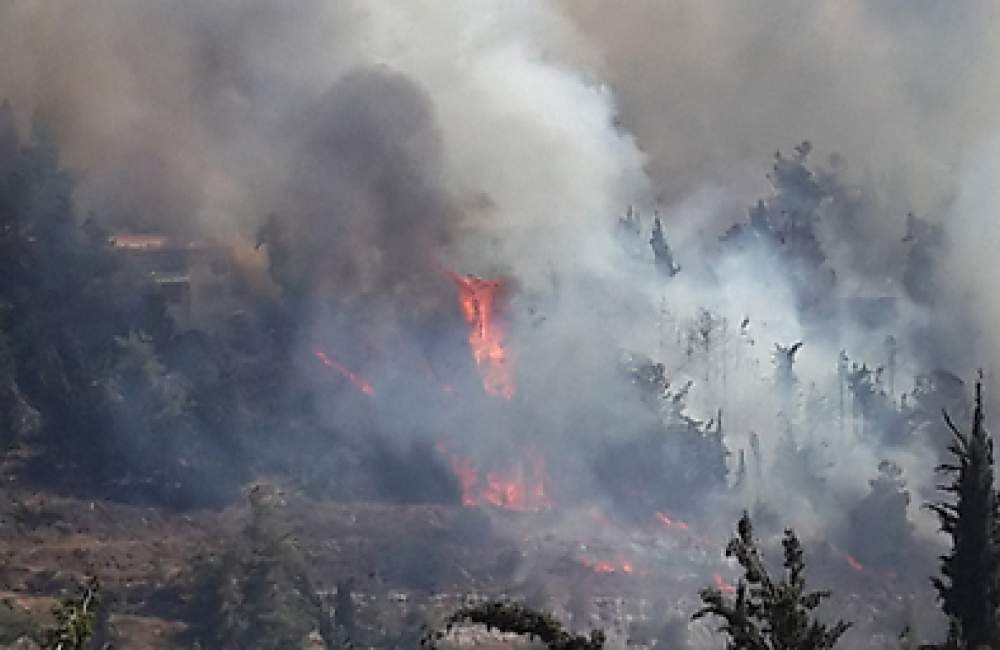 Pray with us . . . For those in the path of a massive brushfire in Jerusalem
Please join The Joshua Fund in praying for those in the path of a massive brushfire threatening homes in the Jerusalem neighborhoods of Ein Karem and Kiryat Yovel. Authorities are calling for the evacuation of residents from the affected areas. Firefighters are also working to prevent the fire from reaching the Yad Vashem Holocaust Museum, where staff were being evacuated. We ask for the Lord's protection for those in the threatened areas, for safe evacuations and the preservation of homes, businesses and property. We ask the Lord to be a shield for those battling the flames, along with all peacekeeping and security personnel in the region. Thank you for joining with us as we seek the Lord's comfort and protection during this crisis.
Read the Ynet News article, June 25, 2014
Photo credit: Dennis Yarushchik
The LORD is my rock and my fortress and my deliverer; My God, my strength, in whom I will trust; My shield and the horn of my salvation, my stronghold. Psalm 18:2
Learn about how The Joshua Fund plans to provide food and other life sustaining supplies to communities directly affected by a crisis or natural disaster, such as a brushfire. Watch the video, by viewing the link below, which describes the deployment of Portable Distribution Center kits that will provide for humanitarian needs in crisis situations. https://www.joshuafund.com/learn/video/portable_distribution_centers.
'You shall open your hand wide to your brother, to your poor and your needy, in your land.' Deuteronomy 15:11