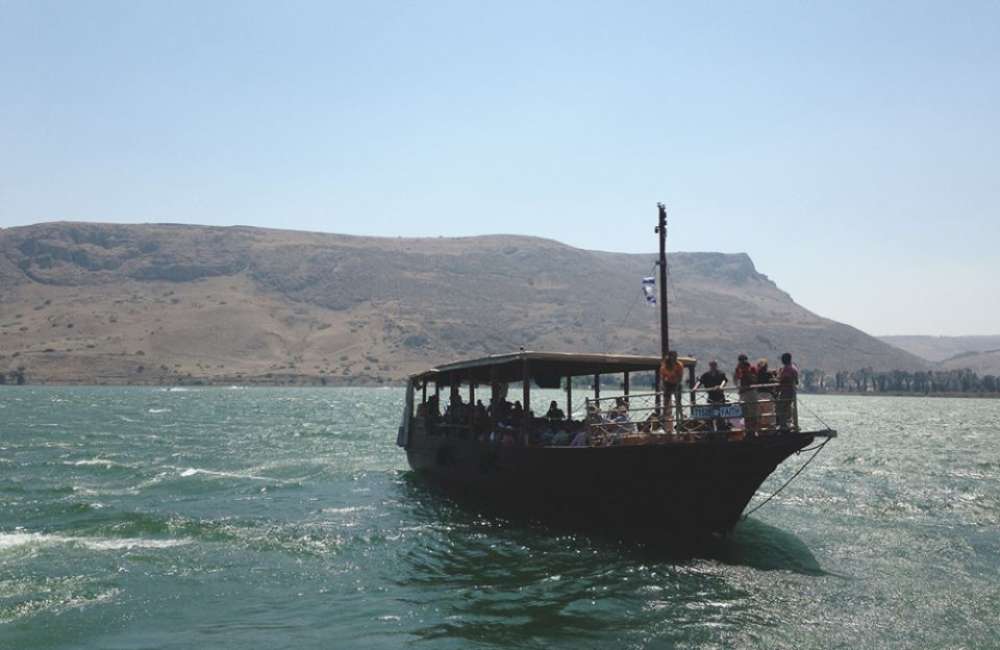 Tour Visits The Galilee Region
Our friends wake up to a sunrise overlooking the Sea of Galilee, where Jesus walked on water and calmed the storm. The Prayer & Vision Tour visits the ancient ruins at Capernaum where Jesus taught and ministered. Then they gather on the Mount of Beatitudes, where Jesus delivered the Sermon on the Mount. Following they visit the ancient ruins of the synagogue at Magdala.
The afternoon brings our friends a very memorable crossing of the Sea of Galilee where they enjoy worship and biblical encouragement. Later in the day, some had the opportunity express their faith through baptism in the Sea of Galilee as the entire group worships and praises God.
The Scripture readings for today are Psalm 128/ Matthew 4:12-23