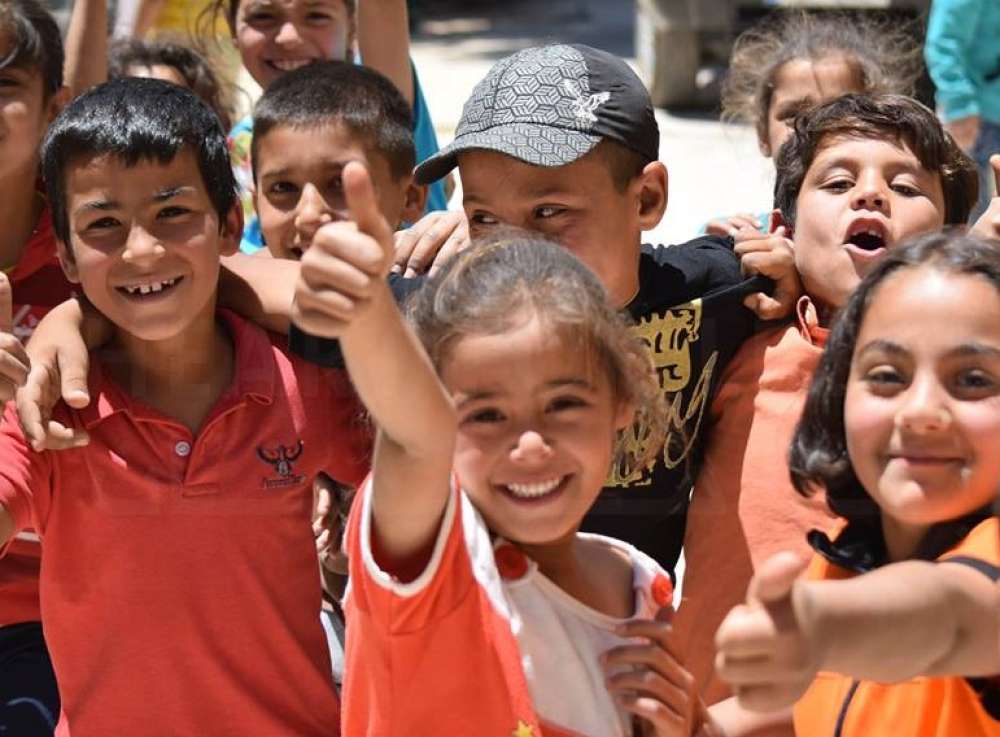 A Heart to Serve Refugees
As victims of the largest humanitarian crisis since World War II, Syrian families cross their nation's border each day, searching for a safer place from the ongoing violence. More than one-quarter of Lebanon's population consists of Syrian refugees. Since the influx of Syrian refugees, and as more people are looking for work, local farming communities and desperately needy refugee populations in neighboring nations are struggling to financially survive. Of course, the Syrian refugees are the most vulnerable. Imagine having to flee your war torn country, having lost loved ones and all your life savings, and now having to feed and care for your family. The Joshua Fund is most thankful for the opportunity to fund likeminded ministry partners, who provide food, Bibles and Christian literature to nearly 2,600 refugee families in order to help them start a new life with Christ. We are extremely grateful, to you, our partners, for continuing to generously support this work, which allows The Joshua Fund to directly finance the care of 300 Syrian and 300 Iraqi refugee families. Your Christ-like compassionate heart for those who are suffering enables us to help move people from despair to hope and to help them realize that our ultimate hope is in Christ and Christ alone.
Read more about how your faithful prayer and generous gifts are impacting the lives of those living in Israel and the surrounding nations with the love of Jesus in the 2015 Donor Report.