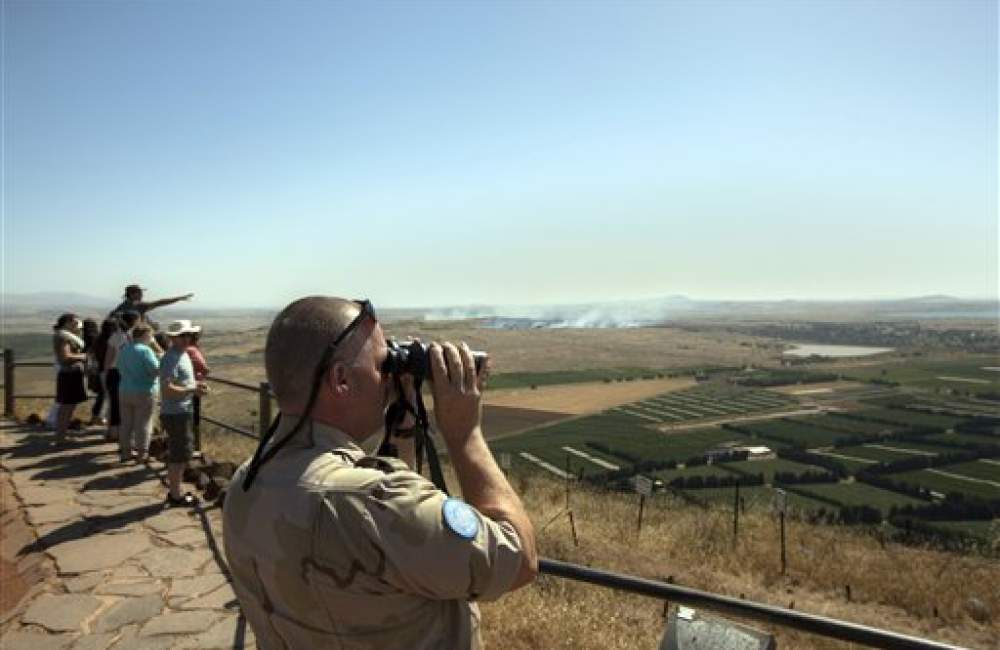 Pray with us . . . for peace and security on the Israeli-Syrian border
Please Join The Joshua Fund in praying for the care and recovery of the four injured Israeli soldiers from yesterday's attack (see The Fox News article excerpt below) and God's comfort for their families. We also pray for peace and security along all Israeli borders, that the recent attack would not trigger an escalation in the violence. Please join us in praying for peace in Jerusalem (Psalm 122:6) and in all of Israel.
Please pray for peace in Syria, for God's mercy on this embattled country, for courage and boldness for the Christians there to be light in the darkness, for the spread of the Gospel and for many to come to Christ.
Fox News has reported a roadside bomb hit an Israeli patrol near the frontier with the Golan Heights on Tuesday, the army said, wounding four soldiers in the most serious violence to strike the area since the Syrian conflict began three years ago.
Israel captured the Golan Heights from Syria in the 1967 Six-Day war. Israeli forces have come under fire on several occasions since a rebellion against Syrian President Bashar Assad broke out in 2011. Israel has been carefully monitoring the Syrian war since the fighting began. The Syrian fighting, mostly errant fire, sometimes spills over into Israeli border communities, damaging property and crops, spreading panic and sparking fires. Israel occasionally retaliates.
Despite the animosity, dozens of wounded Syrians have reached the frontier, and Israeli soldiers have brought them into the country for treatment at Israeli hospitals.
It shall come to pass that before they call, I will answer; And while they are still speaking, I will hear. Isaiah 65:24
Read The Fox News article, March 18, 2014
Photo Credit: The Times of Israel/Flash90